The Manor of Hunningham: a millennial and uninterrupted history
This site is dedicated to Manor of Hunningham, its millennial and uninterrupted history, its traditions, its culture, its wonderful and unspoiled natural landscape and the generous and hospitable local population. The scientifically documented history of the Manor of Hunningham begins way back in 1086: the Manor of Hunningham appears in fact mentioned in the Domesdey Book, a fundamental manuscript, created by order of William the Conqueror, which collects the results of a large census that concerns most of England and part of Wales. The Manor of Hunningham is located in the West Midlands region, in Warwickshire (England), the county where was born in 1564 William Shakespeare, the most important writer in English and the most eminent playwright of Western culture.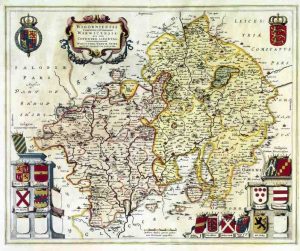 The purpose of these pages is to spread information about the Manor of Hunningham, in order to make it known to a wide audience, to bring benefits to the area.